Food Service
The dietary department at the Shelbina Villa is one of the best around that prepares home cooked meals for the residents. The residents are served restaurant style with menu choices for each meal. We also cater to individuals' dietary orders and special needs. A registered dietician reviews our menu's and residents charts quarterly.
Activities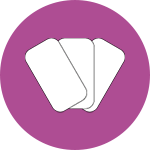 The Villa offers a full range of activities for everyone's enjoyment. We believe in keeping everyone young and active. Our activities include everything from Trivia games, bowling, Wii Games, shopping trips, picnics, entertainment brought into the facility, Bible Study, cooking classes, exercises, dinner cruises, fashion shows, pitch tournaments and much more. Residents can participate as much or as little as they please!
Rehab Care Therapy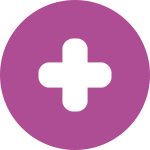 Shelbina Villa is pleased to have inpatient rehabilitation therapy available to our residents at the Shelbina Villa as the need arises. Rehab Care is based out of St. Louis and brings a lot of expertise in the therapy field. Their qualified therapists have rehabilitated many of our residents at the Villa to a better quality of life. Their focus is helping the individuals return to their prior roles and activities of daily life. With skilled and experienced clinicians, including Physical, Occupational and Speech therapists, they strive to improve people's ability to function and care for themselves again.
Therapy is available 7 days a week.
Contact Kim Thompson, Administrator for more information at 573-588-4115 or contact Camille Parsons, Physical Therapist at 660-341-5117 for any questions.
Medicare, Medicaid and private insurances are all accepted.
Nursing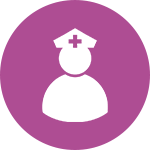 The Shelbina Villa has a qualified nursing staff on duty 24 hours a day. All of our staff are Certified Medication Techs or Level 1 Medication Aides. Everyone at the Shelbina Villa is CPR and first aid certified. We employ two full time LPN's, one of which serves as our Director of Nursing. The nursing staff at the Villa assists residents with their Adult Daily Living Activities such as helping with showers, dressing and toileting, including incontienence problems, along with any other help residents may need. The nursing staff distributes medication based on doctor's orders along with making sure that labs and other orders are complete. They are there to assist in making doctors appointments, follow ups, assisting with dressing, showers, etc., reorder medication and many other things even as simple as cleaning out a closet in a room. The staff is always ready to assist.
Housekeeping, Laundry & Transportation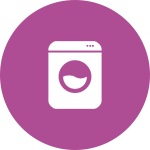 Housekeeping and laundry are all provided at no additional charge at the Shelbina Villa. The cleaning needs are all met by staff and laundry is washed daily and returned usually the same day. We provide all towels and bedding for the rooms. Each room has it's own climate control for comfort. We can supply the furniture, but we encourage residents to bring their own.
We provide transportation to and from doctors appointments. There is a small charge for transportation inside of Shelbina which is $5.00 per trip. The fee for outside Shelbina is $15.00 per hour.
Beauty Shop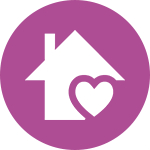 The Shelbina Villa is please to have Linda Smith from Shelbyville as our stylist. She comes once a week on Wednesday and spends the day beautifying all of the residents. Hair cuts, styles, color, and perms are all available for a small fee.
Full List of Services & Amenities
A full time licensed nurse available 24 hours a day
Certified personnel on duty 24 hours a day
Pharmacist Drug Review every other month.
Medical Director (licensed physician) available 24 hours a day for orders, or problems with residents.
We provide all medication administration needs including injections, insulin, catheters and wound dressings.
Trained aides that assist with activities of daily living such as showers, dressing, toileting, grooming, and mobility.
Therapy through Rehab Care is available on site, upon need.
Dietary, Housekeeping, Laundry, Activities, Transportation, along with a lot of fun!
Aesthetically pleasing atmosphere and facility.
Home Cooked meals
Emergency call system in every room
Beauty shop on the premises (at an additional charge)
Ability to come and go as you please, may keep your own car with ample parking.
Medicaid, Private pay and Most Long Term Care Insurances accepted.